Limo Service in Staten Island, NY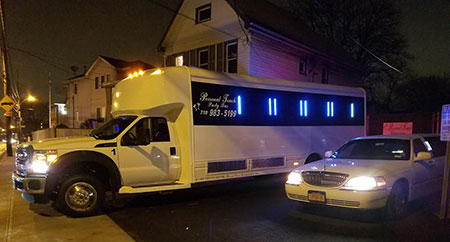 Since 1994, Personal Touch Limousines has been a leading source for safe, luxurious and reliable cars and cautious, professional drivers in the greater Staten Island, Brooklyn, Queens, The Bronx, and New York, NY areas. We are a locally-owned and -operated small business with a deep dedication to our valued clients.
Limo & Car Service Guaranteed
Personal Touch Limousines has been a family-owned and -operated car service in Staten Island, NY since 1994. We provide much more than just transportation services in the Staten Island area: we also provide luxury and freedom. Our 20+ years in the industry means we know what you expect, and we work hard to always deliver it. When you hire us for transportation services in Staten Island, NY, rest assured you'll be met with a vehicle that's fully-functional, a driver that's the pinnacle of professional, and a luxury experience that's simply unmatched by anyone else. We also offer competitive pricing, making it easy for you to get the convenience and class you demand, without breaking the bank.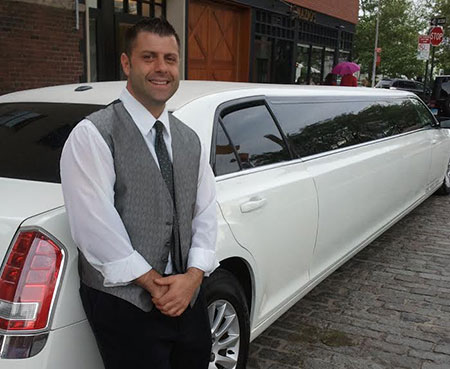 Whether our customers require service for a business function, seminar, airport transportation, wedding, or a special event, we offer a wide range of vehicles to accommodate their needs. Our fleet of newer-model vehicles are meticulously maintained and operated by courteous and professional drivers trained in the art of customer satisfaction. The next time you need a limo or party bus in Staten Island, NY, we hope you'll consider trusting Personal Touch Limousines. Here are just a few reasons why past customers have, and why you should:
We are a proud, local, family-owned and -operated small business in Staten Island, NY.
We have been serving the greater Staten Island area and parts of New Jersey for over 20 years now.
Our limo services are perfect for weddings, big group outings, business functions and so much more.
We employ a highly skilled team of in-house detailers and mechanics, to ensure our vehicles are always top-notch.
Our pricing is highly competitive, with rates that are affordable and conveniences that make them all the more worthwhile.
Need a Ride?
Please get in touch with Personal Touch Limousines soon to learn more about our reliable car services and excellent prices.
Areas Served
Providing transportation services and party bus rentals to the Tri-State Area and the 5 Burroughs, which include:
Brooklyn, NY
Edison, NJ
Jersey City, NJ
Long Branch, NJ
Long Island, NY
Manhattan, NY
New York, NY
Newark, NJ
Queens, NY
Staten Island, NY
The Bronx, NY